LEIPZIG ENGLISH
not only a language school in Leipzig
We are a multi-service language provider, based in Leipzig, which specialises in English communications and language solutions. As well as ENGLISCHKURSE we offer both unique SPRACHREISEN and professional translation services all over Germany.
IN
SCHOOL
Take part in inperson 1 to 1 or group lessons in our modern and comfortable typical English rooms in Leipzig
ON
LINE
Enjoy the flexibility of our virtual English classrooms, dynamic face to face training from anywhere!
IN
HOUSE
Our professional English trainers will come to you in the company, your office or even at home.
OUT
LAND
Improve your English language skills with total immersion by taking a trip to a country where English is spoken
ENGLISCH
LERNEN
At Leipzig Englisch we have been providing highly efficient and effective ENGLISCHKURSE, COACHINGS AND TRAININGS in and around Leipzig for over 10 years. Our native speaking English trainers carry out ENGLISCHUNTERRICHTEN for every need and all ages.
ENGLISCH
SPRACHREISEN
At Leipzig Englisch we have been providing highly efficient and effective ENGLISCHKURSE, COACHINGS AND TRAININGS in and around Leipzig for over 10 years. Our native speaking English trainers carry out ENGLISCHUNTERRICHTEN for every need and all ages.
ENGLISCH
ÜBERSETZUNG
We are a modern Translation agency specialising in financial, legal, medical, marketing and technical language translations. Our Team of international and experienced Human translators are fast and always deliver 100% accurate translations in over 60 languages.
WE LOVE TO TEACH ENGLISH
and you'll love to learn it!
Does Leipzig Englisch have the right English course for me?
Leipzig English and its qualified native speaking English trainers have the know-how and experience to provide effective and efficient English lessons for both Business and private purposes.
We offer English courses for those that need to learn or improve their English for their free time such as small talk or holidays.
If you require a professional and dynamic Business English course either for day-to-day communication at work or for a specific situation such as a negotiation, presentation or meeting then Leipzig Englisch can provide you with tailor-made Business English training ensure you achieve your goals.
OUR

TEAM
We know that a good Language School is nothing without the right Language trainers.
A decision that we are happy to make, is to choose the correct English Trainer for your course.
Our decision is based on an analysis of your wishes and targets, we provide you with the most suitable qualified native speaker that best fulfils the criteria of your English course. For example, if you are a beginner, we ensure that your trainer can speak German and if you have specific goals, we make sure that the English trainer has experience in that area. All of our trainers are regularly checked and trained to ensure our high-quality standards. We know that a good English School is nothing without great English Trainers.
WHAT OUR

CLIENTS SAY
Only with happy & satisfied clients can we have long-term success
To begin with, it is important to decide why and for which situations you would like to learn or improve your Englisch language skills.
Leipzig Englisch has developed diverse, dynamic and modern training concepts to best suit you and your requirements which will help you to effectively improve your English language skills. Our English courses are available for all levels and forms, such as private lessons, group lessons, crash courses and workshops. Take a look at some of our concepts and decide for yourself which you think best suits your requirements.
Leipzig English also offers English lessons and courses in various forms,
Including individual and group lessons as well as in-house and intensive courses. Take a look at our sample English courses that will help you decide which course best suits your needs and supports you in achieving your goals.
BUSINESS

ENGLISH TRAINING
The Business of English
Our team of Business English experts will always provide you with effective and professional Business English courses for every situation. Whether you want to improve your basic business English skills for daily workplace communication and / or for specific situations such as meetings, business trips, negotiations or presentations. We have the right solution for your needs. Our Business English trainers will guide you through every important step and can also create courses that focus on vocabulary or phrases for specific sectors.
Some of our

Corporate Clients
Why you should come to Leipzig Englisch to learn English, do you want to know?
During your English training, we will focus on all the necessary skills of a language, such as reading and writing, but in our opinion, a language has to be spoken so we focus on speaking and listening.
SCOTT WARNER GRAHAM, FOUNDER
TEAM
.
At Leipzig English, we have a fantastic team . Our two office angels ensure that the wheels keep turning and the wishes of our customers are met. Of course, we should not forget our team of qualified and experienced native speakers that always deliver amazing English lessons for our clients.
QUALITY
.
We subject our quality standards to regular checks, regarding customer-friendliness, trainers, materials and communication. We prefer to also maintain the standard of our quality according to your feedback during and at the end of each course.
INVESTMENT
.
Leipzig English can offer you the best prices for your English lessons, whether for you alone in a 1-to-1 training, in a group or for a company. Our customers can also enjoy our flexible monthly payment plan so that they can enjoy their lessons for a longer period.
EXPERIENCE
.
For 8 years, Leipzig English has been providing local, national and international clients with professional and effective English language courses and consulting. We have a lot of experience in organizing customized courses for companies, self-employed and academies.
AND WHERE?
Regardless of what our name may imply, Leipzig English doesn't only carry out English courses in Leipzig, but also in other cities throughout Germany, including Berlin, Bremen, Halle, Hamburg, Dresden, Hanover, Cologne, Merseburg, Nuremburg, Munich and many others. We also offer in-house courses not only for company groups but also for one-to-one English coaching. That means, we come to you in the company, in the office or even your home. Just tell us when and where and we'll be there.
LEIPZIG ENGLISCH'S FREE ENGLISH BLOG
Learn vocabularies in context with interesting topics.

March 13, 2020
/
0 Comments
Wir freuen uns darauf einen Mitarbeiter der IHK zu Leipzig in unserer Sprachschule Leipzig Englisch zu begrüßen. D...
Read More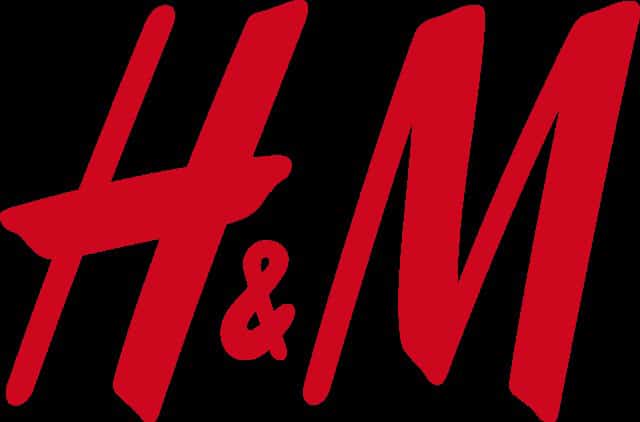 March 6, 2020
/
0 Comments
Voller Freude begrüßen wir eine Mitarbeiterin der Firma H&M zu einem Business Englisch Einzelkurs. Der Unterri...
Read More
'LEIPZIG ENGLISH – the English Language School' doesn't want you to ONLY learn English, instead experience and live it!.