ENGLISH 4 KIDS
At Leipzig Englisch we have developed fun and effective methods to help your kids learn and improve their English and build their confidence and fluency.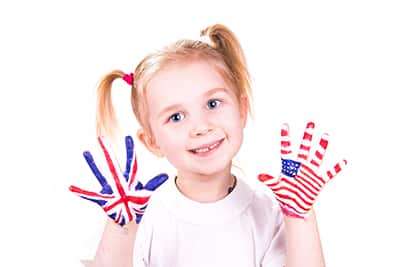 Why should my kids learn or improve their Englisch
at Leipzig Englisch Sprachschule?
The key to helping young learners learn or improve their English is to bring the language alive by using teaching methods that put English into an interesting context which results in learning being fun, stimulating and memorable. To achieve this, Leipzig Englisch Sprachschule, and its experienced and qualified native speaking English teachers, offers a full programme of lessons and activities for all ages.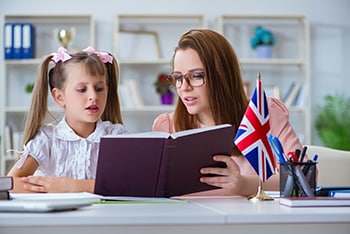 PRIVAT
Whether for Englisch Nachhilfe, study preperation or just to keep them the head start to ensure confidence and fluency when speaking English. Our Kids Private Englisch is the most effective and intensive method of learning.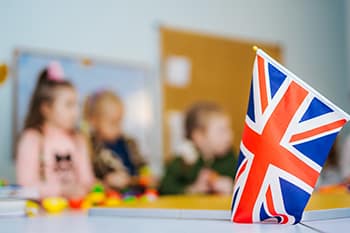 GRUPPEN
Your kids can take part in one of our daily kids groups at Leipzig Englisch learning Englisch with other kids to improve their language skills covering grammar, vocabulary, reading, writing, listening and speaking in a fun way.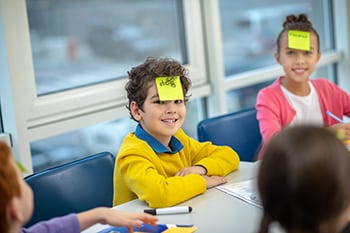 KIDS CLUB
During the school holidays, your kids can come and stay with us and improve their Englisch at the same time. The Kids club courses are both fun as well as effective in the development of the children's language skills.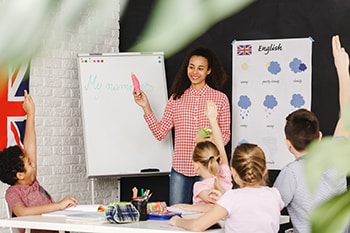 IN-SCHOOL
We work together with Kindergardens and schools offering in-school Englisch courses and clubs. One of our experienced teachers comes to the school and carries out the English lesson with children of all ages.
ENGLISCH
SPRACH
REISEN
für kids und teens
GO & LEARN
Working together with our professional partners in the UK we offer exciting and fun programmes for everyone including for young learners aged between 8 – 17 as well as for families. The kids can either travel alone or with the other members of the family to one of our amazing locations in great Britain and improve their English from Breakfast to bedtime. As well as daily English lessons, we offer lots of fun activities such as football, golf, horse riding, watersports and even coding.
LEARN & GO
Oue English Learn & Go concept is aimed at teens aged between 14 and 17. During the school holidays, they will spend the first 5 days (Monday to Friday) with us at Leipzig Englisch Sprachschule improving their English language both in the classroom and outside with fun activities. On the Saturday, the group together with 2 of our highly experienced trainers, will travel to London until Tuesday. This will activate what they have learnt and improve their confidence and fluency in an exciting way.